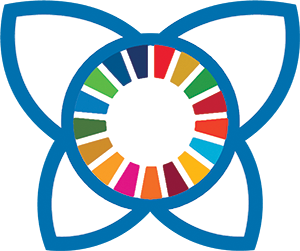 Communities for Future
Online Summit
Our Response to the Climate Emergency

February 1-10, 2020
Frequently asked questions
Problems viewing the Videos?
If you cannot play the video, please update your browser or download one of these 5 browsers- it is usually important to use a current version!
Then open the page with the interview in this browser.
If that does not work, please contact us at: [email protected]
Problems playing the videos online?
Please use one of the 5 browsers in the current version. See above next to the test video
If you were able to watch videos before, please check the following:
Were you on the interview page before the start?
If so, reload the page (after the start time!) into your browser with Ctrl + R (Windows or Linux devices) or Apple + R (for Mac devices)
Is your internet connection fast enough? Check the speed here www.speedtest.net/
Do you use a different browser than before?
Do you use a different device e.g. Computer/Tablet/mobile phone?
Please deactivate all advertising blockers (adblocker) in your browser for the entire congress website 

Communities for Future Online Summit

. (We don't post advertisements here, of course – but we've had the experience that in some cases it blocks our videos ).
Sound is hard to understand?
In case of sound problems:
Headphones or earbuds usually help immediately
Sometimes changing the browser can also help  – There are often sound problems with FIREFOX  version Gecko! (check for alternative browsers next to the test video)
How and when can I watch the video interviews?
Videos will be released three a day, once a day, for the whole 10 days of the conference for a total of 30 speakers.  Links to access daily videos will be sent to your by email as you register for the Summit (including the links to the videos active for that day even if you sign up after they are emailed to those already registered.)
Videos sent each day will be available to view for a full day, regardless of your timezone, but will be posted each day in Europe at 9am GMT (therefore someone watching in Australia, for example, will be able to see the videos from the evening of the day they are posted all the way through the following day). You can view dates of the individual interviews and the schedule of the congress here: https://summit2020.ecovillage.org/power-of-community-summit-final-schedule/
I have difficulties registering
Please turn off your AdBlocker – of course we do not use advertising here, but some AdBlocker mistakenly identifies our registration form as advertising and thus prevents a smooth registration. Please also add "[email protected]" to your "safe email" list to make sure you here from us.
Please also check Spam folders, "Promotional Email" folders, or other areas where our confirmation emails might be sent to confirm your registration.
We are sorry that due to privacy law we cannot register on behalf of anyone and you must register and confirm your own email yourself.
If you are not able to resolve your registration challenge, please send us an email at

[email protected]
Is participation really free?
Yes, participation is completely free! The videos will be published during the congress period ( Feb 1-10, 2020) in blocks of  3 videos each day for anyone who has logged in. We inform you about the sequence of unlocking of the videos via email (by  [email protected]). At the end of the Summit, you will be able to purchase all the interviews in a package (see next question)
Is there a possibility to download the videos? - Yes!
If you also want to watch the videos after the Summit at any time, you can buy the entire Power of Community Summit package here: summit.ecovillage.org/summit-package
The summit package includes:
Access to a "members area" where you will find all the Summit materials
All videos (as they are completed)
Downloads in digital video and audio formats
Summaries and chapter links for the summaries (similar to what you see during the summit)
Bonus materials.
What happens to my email address?
Your data are secure with us!  UNDER NO CIRCUMSTANCES will we pass your data from our email program, ActiveCampaign, to third parties. We try to communicate as directly as possible with our participants – the most efficient is still email! If you no longer want to be on our "list" you can leave at any time with just a click.
Can I find the full videos somewhere else?
Problems playing the videos & audios after buying and downloading them from the members area?
Once you downloaded the package you need a program to "unzip" it – usually this is a standard program on your computer – PC (WinZip) or Apple (Archiv) – in case you don't have it on your computer, we recommend 7-ZIP (for Windows) or Stuffit Expander (Mac)
After the download and unzipping you can use iTunes (our recommendation for Macs) or VLC media player (our recommendation for Windows or Linux) to watch the videos & MP3s without any complications.
Please note that we cannot offer any guarantee or installation assistance for the browsers or the software mentioned here for to play the file formats (MP3, MP4 and PDF). We assume that you have basic computer skills with the use of our platforms and that you can install the proposed programs independently.
Are there translations/subtitles for the videos in other languages, during the Summit or if I purchase for download?
All the interviews will be in English. We don't have the capacity to translate the interviews for this Summit but appreciate all the offers of translation for a future Summit. If you need to translate the interviews to your local language in a Hub or live viewing event, you may need to pause briefly during the screening to translate to your audience.