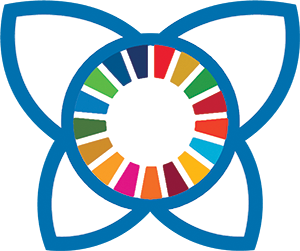 Communities for Future
Online Summit
Our Response to the Climate Emergency

February 1-10, 2020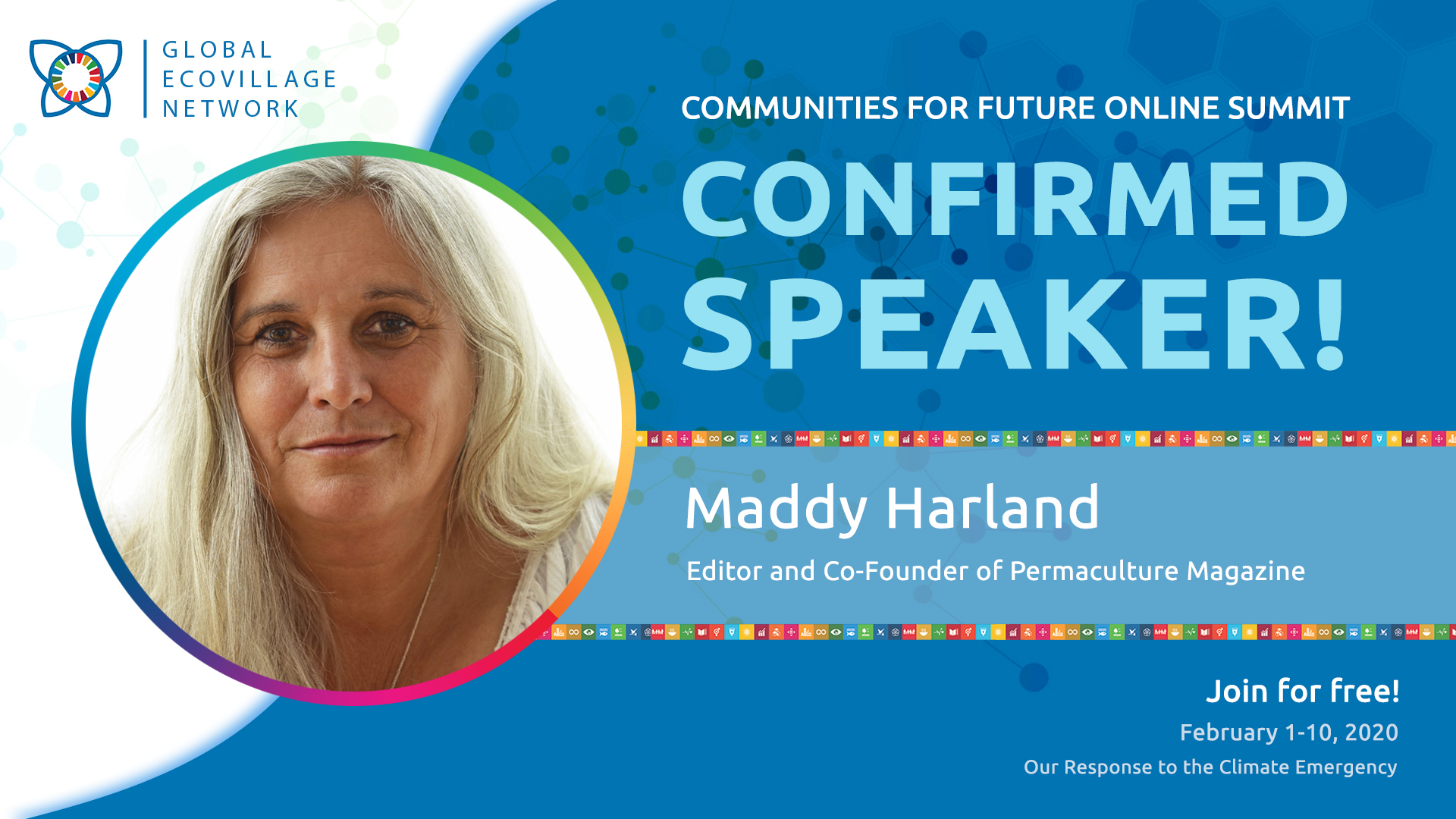 Maddy Harland is co-founder and editor of Permaculture Magazine, an international quarterly in print and digital with 100.000 readers. Maddy co-founded Permanent Publications in 1990, and the Sustainability Centre in 1995, once a military base, and now a thriving immersive learning centre. She is a founding member of Gaia Education who developed the Ecovillage Design Education course endorsed by UNESCO. Maddy is an adviser to the Ecosystem Restoration Foundation and a trustee for Common Earth.
BE THE 1st TO HEAR ABOUT THE NEXT EDITION!
With the registration you will receive regular information about the Summit and links to the respective interviews.
Your data is safe with us! Further information on the newsletter, registration, the shipping provider, analysis and unsubscribe options are provided in the privacy policy. If you have not received any mail from us, please use the following email:  

[email protected]
This Summit is just right for you if....
You are seeking inspiration and hope for the future facing today's climate crisis.

You want to join others in right action by creating hubs of consciousness worldwide.

You want to reduce your carbon footprint while connecting tihh thought leaders worldwide.

You have a busy schedule and limited extra time.

You believe in the power of community, but you don't really know where to start building or you want more tools to connect more deeply.

You sense at a deep level that solutions are urgently needed to regenerate our planet.

You want to join an established network of living laboratories catalysing multidimensional sustainability today.