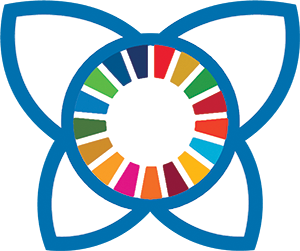 Communities for Future
Online Summit
Our Response to the Climate Emergency

February 1-10, 2020
Intl. Expert in Transformative and Regenerative Leadership
Lindsay shares with great enthusiasm about the transformation of leadership through inner work and the shift already happening in businesses. Through Leaders Quest, she brings business leaders together to boost their sense of connection and accountability and inspire them to be part of the creation of a more regenerative life on earth. Lindsay is a bridge-builder and inspires us to co-create a better future yet work with today's reality. She wholeheartedly invites us to join Countdown: a solution-focused collaboration to tackle the climate crisis.
If you liked the video, share it with your friends on social media.
Introduction
Leaders Quest: Bringing leaders together
Inspiring stories from the ground
Being part of a shared whole and humbleness
Co-create the future, yet work with today's reality
Transforming businesses
Countdown: Solution-focused collaboration
A regenerative way of living
The inner work of leadership
The better life
Lindsay Levin is the founder of Leaders' Quest Foundation which work with leaders who want to contribute towards a more sustainable, inclusive world. It's grounded in the belief that a company, community or ecosystem can only truly transform if those leading it are willing to work on themselves. In 2017 she co-led the launch of Future Stewards, a partnership that aims to unlock the collective will from across business, government and civil society to achieve a regenerative future. Her book, Invisible Giants: changing the world one step at a time, was published in 2013.
References
https://www.amazon.co.uk/Invisible-Giants-Changing-World-Step/dp/1908363053
Get the Complete Summit Package Now
Get the Summit Package with unlimited access to all interviews and many extras.
Share the Summit with the people you love. Reconnect to the inspiration in ways that fit your schedule. Encourage us here at GEN to continue with this work into the future.