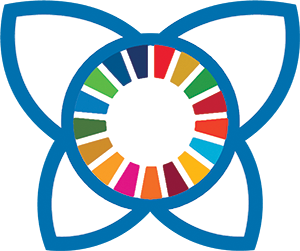 Communities for Future
Online Summit
Our Response to the Climate Emergency

February 1-10, 2020
Peace Researcher, Co-founder of Tamera Ecovillage
Sabine is a renowned voice for questions of community- and peacebuilding that goes far beyond the human community. She shares examples from the Tamera Ecovillage and their way of cooperating with the wider community, based on the foundation of trust. To shift from fear to trust through truthful communication and to reconnect with the source of life is for her one of the most significant acts of our time.
If you liked the video, share it with your friends on social media.
Introduction
Despair and hope
The planetary crisis
The Rojava movement and the link between peace, war and climate change
Rebuilding trust and community with the plant and animal kingdom
A practical example of cooperation from Tamera Ecovillage
Shifting from fear to trust in community
How can change happen?
The revolution of the sacred
Sabine Lichtenfels is an author, freelance theologian, peace activist and co-founder of the Tamera Ecovillage and Peace Research Center, Portugal. For decades she has been a source and internationally renowned voice for female peace knowledge as well as an authority for questions of building community and healing of love, both within and outside the community. She was nominated as one of the "1000 women for Peace" for the Nobel Peace Prize 2005".
References:
Book "Und sie erkannten sich. Das Ende der sexuellen Gewalt"
Get the Complete Summit Package Now
Get the Summit Package with unlimited access to all interviews and many extras.
Share the Summit with the people you love. Reconnect to the inspiration in ways that fit your schedule. Encourage us here at GEN to continue with this work into the future.