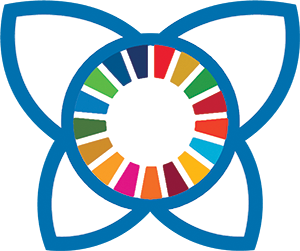 Host or Join Local Summit Hubs
Communities for Future Online Summit

February 1-10, 2020
The summit is an entirely free, online experience organized with the goal of catalyzing community, exploring the leading edge of the regenerative future movement and increasing our collective consciousness in a climate changing world. Have you registered yet for the Summit? If not, please do so first here: summit.ecovillage.org
To take the experience of the Summit to the next level, we ask:
Do you want to host or join a space for the people around you to come together and share what the Summit brings up together?
Do you want to host or join a round table for dialogue, inspiration, and sacred activism to emerge?
This is the purpose of Hubs. A Hub can take many forms – watching together with friends; arranging dinner parties and sharing circles with neighbours; public events in the local community hall; and other forms you might wish to create. A Hub could choose to run one or two weekend events, from 1-3 February and/or 8-10 February, or simply offer a single day of viewing the Summit together. Or you could come together in your community to watch an interview every evening. You can shape your Hub into the form that suits you.
Create a Hub:
To create a hub, follow this link for more information and step by step instructions on how to organize and publicize using our interactive tools.
Join a Hub:
To see what hubs are near you, click on the map below. Be sure to check back often, as new hubs are being added all the time.
As GEN, we understand the power of community and see that each such meeting or event can become the seed for a transformational local action plan, a bold new project or the incubation of the next level of community solidarity.
We will support you by sending out daily topics for conversation and facilitation guidelines when the summit begins on 1 February.
You can also join the Facebook group where there will be space for discussion and sharing.
If you have any questions, please write to us at [email protected].