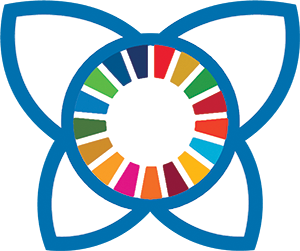 Communities for Future
Online Summit
Our Response to the Climate Emergency
SUMMIT NEWS AND UPDATES
On this page you will find all the daily news of the Online Summit!
Day 11: Let's celebrate abundance together.
Let's celebrate abundance together.
Many of you have expressed your wish to be able to share the summit with more of your friends and watch a few more of your favourite speakers yourself. This is your chance.
Who do you know that would benefit from the upliftment, information and encouragement our speakers provide?
We wish you a most delightful day and many meaningful conversations.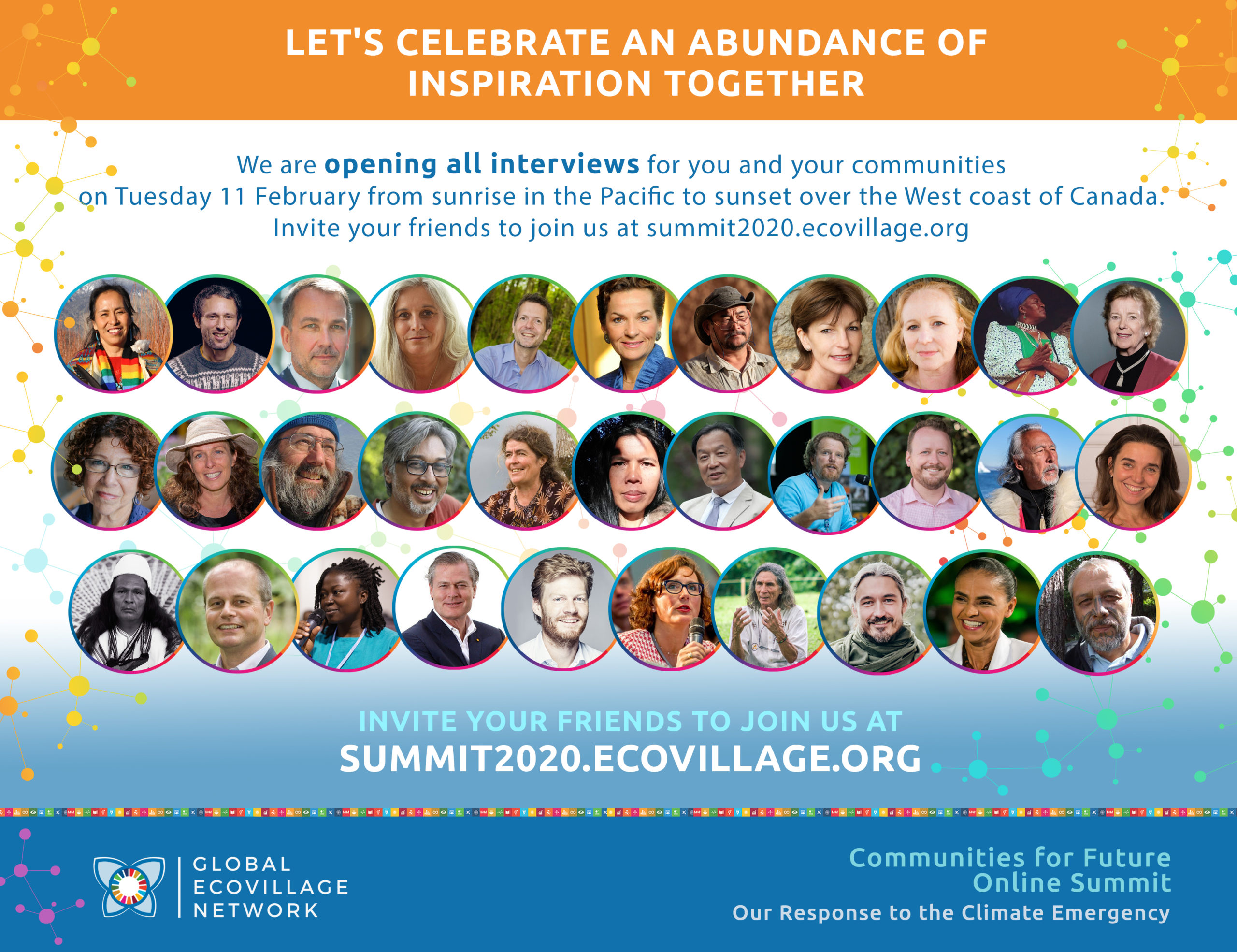 REGISTER NOW TO BE THE FIRST TO HEAR ABOUT THE NEXT EDITION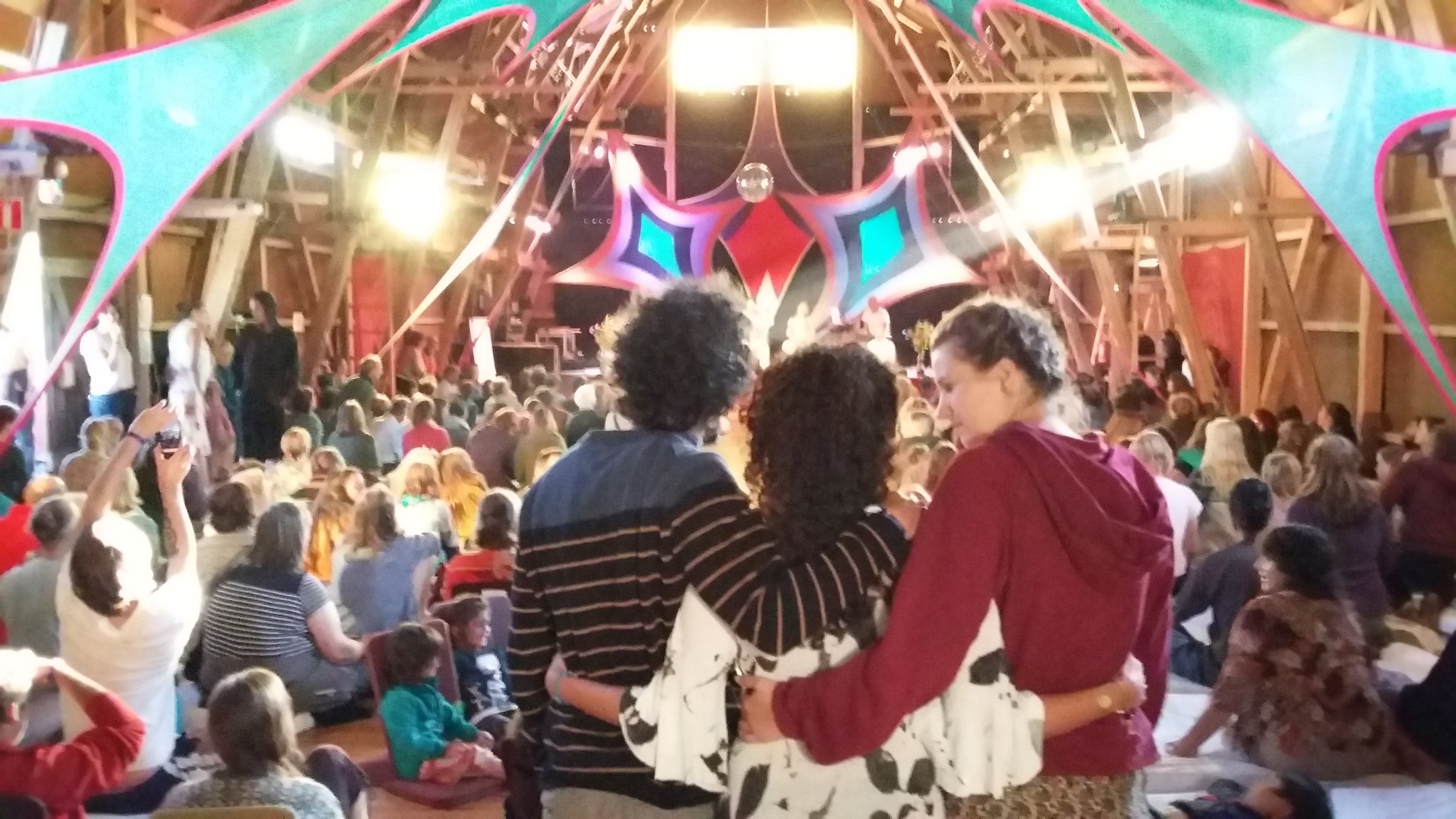 Your data is safe with us! By registering, you will receive regular information about the Summit and links to interviews. Further information is provided in the data policy declaration. If you don't receive our confirmation email, please contact us: [email protected]
Day 10: Coming Home - Building community
Coming Home - Building community
Today, we open our minds and hearts to our home.
Estimates are that around 4 billion hectares of land, that is 31% of the world's total land surface, is now heavily degraded. Degradation of land leads to poverty and rural exodus. When communities cannot longer survive, they dissolve.
In Spain, there are around 2,900 abandoned villages. In Italy, there are around 6,000 abandoned villages. We couldn't find the numbers from other countries, but know that this is a global phenomenon.
Regeneration of our biosystems, sequestration of carbon, re-knitting of our communities, safe-guarding of life – it is all one and the same movement towards healing and restoration of relationship.
The Global Ecovillage Network is only one strand in the broader tapestry of positive change. Today, we reach out to 6080 sustainable communities on all continents.
And we know that 97% of ecovillages restore degraded ecosystems, 90% of ecovillages work actively to sequester carbon, 100% of ecovillages provide education for sustainability and regeneration.
Thank you for building community wherever you are!
Our three speakers are all elders in their tribes and teach us about home-coming.
Speakers
Day 9: Moving to Co-creation - Guardians of Life
Moving to Co-creation - Guardians of Life
Welcome, everyone, to Day 9 of our Online Summit, where we move to co-creation. One of the messages from indigenous peoples is that we need to refind our place within the hoop of creation. The animals and plants are our brothers and sisters, the earth is our mother. We are here, not as owners to exploit, but as guardians of life, to protect, revive and heal.
Instead, pro-business politicians in Brazil have been dismantling protections of indigenous lands across the Amazon. 80% of mining activities in Australia take place on Aboriginal land. The First Nations in Canada are threatened by the most destructive industrial project on Earth: the Tar Sands Gigaproject in Northern Alberta. Cultural heritage, ecosystems and human health are being sacrificed for oil money.
These are just some of the cruel examples where the rush for profit continues to take precedence over human dignity, solidarity and responsibility.
When Nelson Mandela brought us together as elders, he did so in the belief that together we are stronger, that change happens when people collectively take action to make our world a better place.
Mary Robinson
Today, we honour indigenous roots and indigenous communities as guardians of life. Indigenous communities make up only 5% of our global population yet manage more than a quarter of land and protect 80% of our biodiversity on Earth.
As each of us tracks back our genes through time, we can all find our indigenous roots – a point in our ancestry where our forebears knew that they belonged to the land, not the land to them. Explore your connection. Honour and help protect indigenous communities and the sacred lands and forests around you. Speak out for life. Defend the Sacred.
Speakers
Day 8: Moving to Generosity - Economic System
Moving to Generosity - Economic System
Sometimes, we imagine generosity to unfold in moments of ease, when we are surrounded by our best friends, by people who are really nice to us and see the world in the same way as we do.
But what if true generosity emerges, instead, from moments of difficulty? Just like true courage emerges in moments of fear? Generosity is when we would like to hold back, and give generously instead. When we feel hurt and would like to protect ourselves, but instead, open our heart in vulnerability. When we would like to look after our own safety first, and, instead, commit to global solidarity. In the face of the climate emergency, we are all one boat.
In many ways, greed, the opposite of generosity, lies at the heart of climate change. 100 companies, all of them active fossil fuel producers, are linked to 71% of global industrial greenhouse gases since 1988, the year in which climate change was publicly recognized.
How can we reach climate justice in a situation where a small segment of the world's population carries the brunt of responsibility for carbon emissions, while disadvantaged groups, especially communities of color, women, indigenous groups, and people of low-income, are most impacted by the results.
It would take less than 0.1% of global GDP to make the changes humanity needs to adapt to a warming world. Today, the 8 richest people in the world own more than the poorest half of the world's population. The growing gap and contradictions are hard to fathom.
Can each of us acknowledge our privilege and become generous in our way? What is true wealth? How can we gift and share more freely?
In the Global Ecovillage Network (GEN) we are starting a twinning programme for communities in the Global South and North to work together in solidarity.
Our three speakers today are all committed to a systemic change of our economic system.
"The Economy for the Common Good advocates a more ethical economic model, in which the well-being of people and the environment become the ultimate goal of business."
Christian Felber
Speakers
Day 7: Moving to Action - Channels of Information
Moving to Action - Channels of Information
As Communities for Future, let's work hand in hand with Fridays for Future and Extinction Rebellion (XR) who are taking to the streets in climate protests, in order to create the tangible change that we would like to see in our communities.
Let's dedicate ourselves to completely transforming our human presence on the planet – from destructive to regenerative – now. Let's bring truth and honesty back to our public spaces,  our political dialogues and our media.
60% of Americans get their news from fake news sources. As of Oct 2019, within 993 days of being in office, Trump had made 13,435 false or misleading claims. But even worse, this did not  have a negative effect on his popularity.
On the 23rd of January this year, only a week ago, the Doomsday Clock, which indicates how close our planet is to annihilation, was moved to its most perilous position since 1947, just 100 seconds before twelve.
And humanity is waking up. 2019 also witnessed the largest climate protests in human history with more than 4 million participants engaged worldwide. 26 countries and 1,333 local governments have now formally  declared a climate emergency.
Let's sensitise ourselves and become astute at distinguishing lies from truth. Let's organise or join events today that catalyse shared climate action. Let's urge our MPs, our local and national authorities to take more radical steps. Let's stand up and speak out for what we believe in, just like our three speakers of today.
Speakers
Day 6: Opening to Inspiration - Biodiversity
Opening to Inspiration - Biodiversity
Life on Earth is in crisis: scientists agree we have entered a period of abrupt climate breakdown, and we are in the midst of a mass extinction of our own making.
Our Climate facts today explain this in more detail: 75% of genetic diversity of agricultural crops has been lost. 90 percent of all large fishes have disappeared from the world's oceans. 1 million animal and plant species are currently on the list of endangered species.
Through these days, we continue to practice our presence as Global Social Witnesses, connecting to what is happening not just on the level of the mind, mentally, but also from our hearts, emotionally, and through our bodies, physically.
"Our relationship with the world is a reflection of our consciousness. When we understand that we are truly interconnected on an animate Earth, we profoundly alter our relationship with all beings. It becomes a natural response to conserve, heal, and regenerate." (Maddy Harland)
When we start relating in this to what is happening around us, new inspiration starts to emerge and new solutions become visible.
So, we are invited to deepen our relationship to the species around us. Whether you are living in the city or in the countryside, how can you help rewild the world within and around you?
Speakers
Day 5: Opening to Love - Water Systems
Opening to Love - Water Systems
Today, we take a closer look at the element that sits at the heart of all life on our beautiful planet: water.
With the rising temperatures, water scarcity is already affecting 4 out of every 10 people.
As Sabine Lichtenfels from the Ecovillage of Tamera in Portugal says: "It's time to realize that the environmental crisis and the inner crisis are two sides of the same coin. We, humanity, are a central cause of these disasters. In the same way, we could also be the source for their healing."
Rajendra Singh has been a source of healing for rivers in India and elsewhere. Working with communities to build earthdams and close mining pits along rivers, he has helped to revive 5 rivers from dry to flowing and brought water back to over 1,000 villages in Rajasthan. We need to feel the preciousness of each drop of water, and help water to soak back into the earth in order to replenish our ground aquifers.
What are the rainwater harvesting systems, the lakes and swales that exist around your home and in your community? Can they be improved? Can we all work with nature to help cleanse and heal the waters within and around us?
Speakers
Day 4: Opening to Possibilities - Transportation Systems
Speakers
Opening to Possibilities - Transportation Systems
Having looked at our food and our energy, today, we turn our attention to our transport systems, one of the few sectors where emissions are still growing, affecting not only our climate but our very health, with 7 million people dying prematurely from air pollution every year.
Why travel at all, when we can stay home, grow food and connect to each other online as we do during this summit?
Can we engage in messages, emails, posts and zoom calls from a place of complete presence with each other, a place of honesty, authenticity and real energetic connection?
Yes, we can create intimacy and community even when we're continents apart.
And then, we can look up from our smartphones and computers and hug those that are close to us. We can walk, run and cycle to visit our friends and deepen the very fabric of our communities where we live. Here in Findhorn, we have the best car share ever – which makes me the proud owner of 4 electric cars, and 12 electric bikes.
Day 3: Awakening to Flow - Energy Systems
Speakers
Awakening to Flow - Energy Systems
Today, we focus in on our energy systems …
By far the largest contributor to greenhouse gas emissions is the burning of fossil fuels and currently, still, around 80% of the world's energy needs is met by burning fossil fuels.
But also, over 100 cities are already getting more than 70% of their power from renewable resources.
So, our Call to Action today:

Find out where  your energy is coming from.
Shift to renewables.
Switch to LED light bulbs.
Lobby your municipality to become carbon neutral.
Become creative and clean your energy up!
Thank you for being part of this journey. It is an honour to be travelling with you!
Day 2: Awakening to Interrelatedness - Our Food Systems
Speakers
Awakening to Interrelatedness - Our Food Systems
Take a moment to feel into the field we are creating together with now more than 13,000 participants signed up. None of us are going on this journey alone.
Yesterday we asked ourselves whether we are ready to say yes to this life. Are we ready to wake up and face the Climate Emergency together? Are we ready to grow up and take responsibility? Show up and step into action? Each one of us has our own unique contribution to make, but there are some things we can all do together, too.
Today, we focus in on our food systems – one of the areas in our life where change can be easy and have an immediate effect. Emissions can be reduced by 70% through adopting a vegan diet and 63% by adopting a vegetarian diet. (Project Drawdown, 2020)
Are you willing to commit to a local and a plant-based diet, at least one day a week – STARTING TODAY?
Will you invite your family and friends to join you?
Can you grow your own, cook your own and eat your own?
Or at least buy from your local organic producers?
Day 1: Awaken to Immediacy - Global Warming
Speakers
Awaken to Immediacy - Global Warming
Over the past weeks, Australian Bushfires have scorched more than 12 million hectares of land and killed more than one billion animals. Global temperatures have already risen by 1.1°C and these are some of the results we see: melting glaciers and polar caps, storms and floods, drying out rivers and mudslides, landscapes on fire… The UN announced that the frequency of climate crisis disasters increased to one per week in 2019.
2020 can still be a turning point in human history, the year we not only woke up collectively, but decided to put things right. None of us should be facing this alone – we can only face this together.

We have a 10 day journey ahead of us, lined by daily climate facts and action challenges and more than 30 fantastic speakers – each bringing their unique inspiration to the table.  We already have 126 summit hubs registered – local leaders inviting their communities to come together.

Are you ready?
Communities for Future Summit - February 1-10
We will have two additional interview online throughout the Summit:
Mary Robinson was the first woman President of Ireland and former UN High Commissioner for Human Rights. She is the Chair of The Elders, an independent group of global leaders working together for peace, justice and human rights, founded by Nelson Mandela. Mary is a passionate, forceful advocate for gender equality, women's participation in peace-building and human dignity. She heads the Mary Robinson Foundation – Climate Justice, a centre for education and advocacy on sustainable and people-centered development in the world's poorest communities.
Kosha Joubert, MSc serves as Executive Director of the Global Ecovillage Network. She has many years of experience as an international facilitator, trainer, and consultant and has worked extensively in the fields of community empowerment, intercultural collaboration and sustainable development. Kosha grew up in South Africa under Apartheid and has been dedicated to building bridges across divides ever since. She has lived in ecovillages for the past 25 years. Kosha is also a co-founder of Gaia Education, which develops trainings at the cutting-edge of sustainability, and co-author of the internationally applied curriculum of the Ecovillage Design Education. In 2016, Kosha received the Dadi Janki Award – 100 Women of Spirit – For engaging spirituality in life and work and for making a difference in the world.
When are the daily interviews available?
The interviews will be posted at 10 am Kiribati, (and 10 pm GMT previous day), just in time for the new day to start in the Pacific, New Zealand and Australia, then move across Asia and over Africa and Europe into Latin America and North America. The interviews will be online for a total of 36 hours each, until the suns sets over the West Coast of Canada. We are one planet.