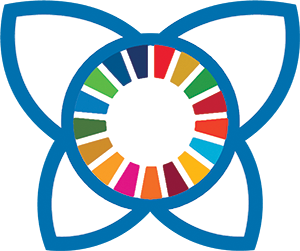 Communities for Future
Online Summit
Our Response to the Climate Emergency

February 1-10, 2020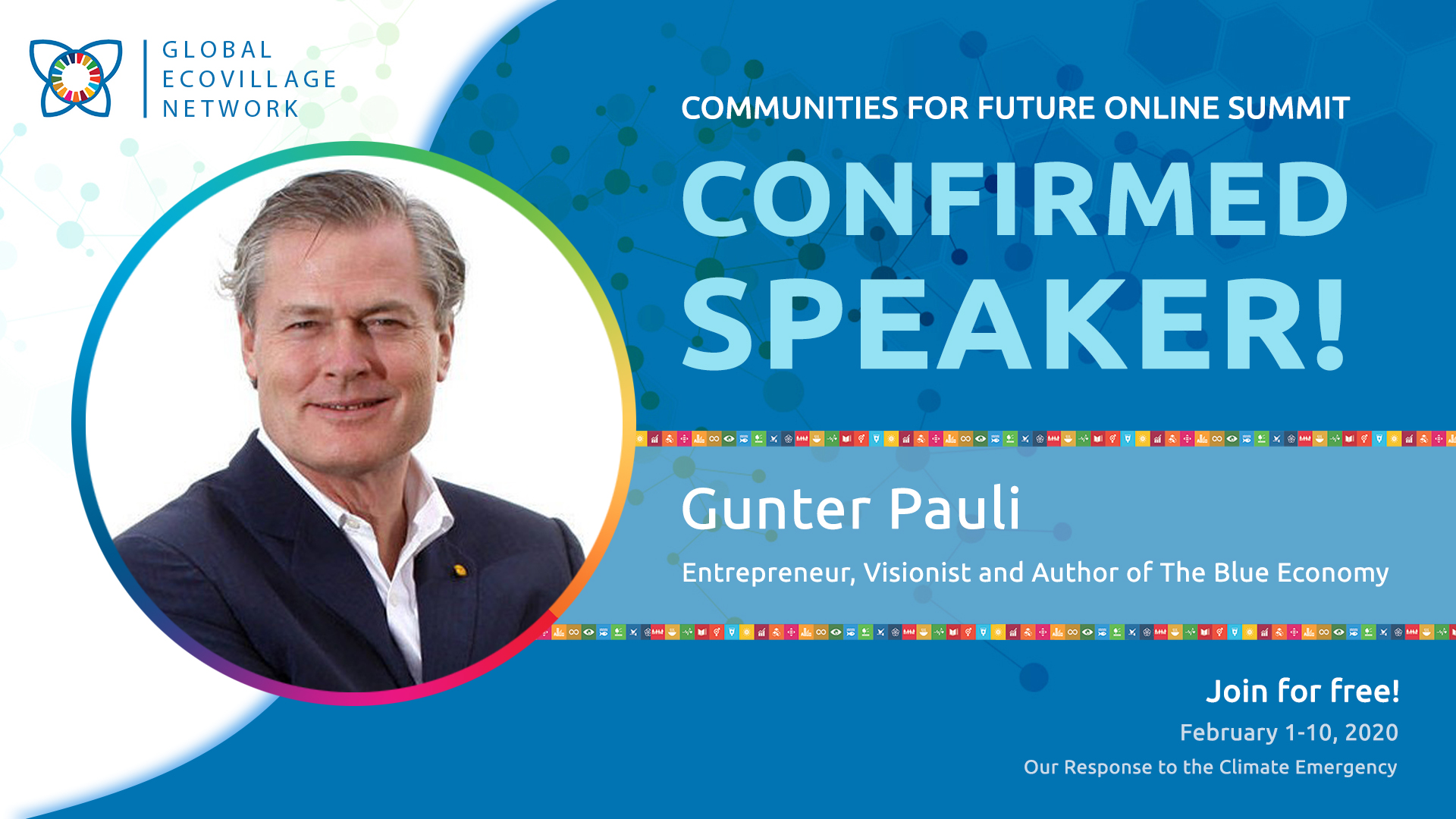 Gunter Pauli is a visionary Entrepreneur and Author of The Blue Economy. He is dedicated to design and implement a society and industries which are inspired by natural systems. He has advised governments, entrepreneurs and industry leaders on how to implement  innovations that respond to the basic needs of all using what's available locally. His latest initiatives include the design of a solution for the plastic soup floating in the oceans and the creation of a protective zone with islands to avert rising sea levels. He is actively involved to ensure that the largest herd of rhinos will be free of poachers thanks to an intensive economic and community development program.
BE THE 1st TO HEAR ABOUT THE NEXT EDITION!
With the registration you will receive regular information about the Summit and links to the respective interviews.
Your data is safe with us! Further information on the newsletter, registration, the shipping provider, analysis and unsubscribe options are provided in the privacy policy. If you have not received any mail from us, please use the following email:  

[email protected]
This Summit is just right for you if....
You are seeking inspiration and hope for the future facing today's climate crisis.

You want to join others in right action by creating hubs of consciousness worldwide.

You want to reduce your carbon footprint while connecting tihh thought leaders worldwide.

You have a busy schedule and limited extra time.

You believe in the power of community, but you don't really know where to start building or you want more tools to connect more deeply.

You sense at a deep level that solutions are urgently needed to regenerate our planet.

You want to join an established network of living laboratories catalysing multidimensional sustainability today.